TVC Leisure were recently instructed to supply gaming and amusement machines in to a pub in the historic town of Uxbridge, in Middlesex.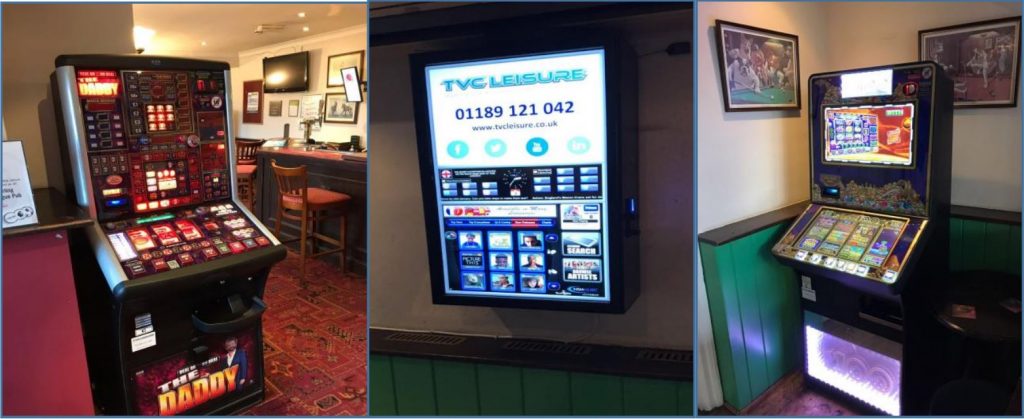 The landlord contacted TVC Leisure as he had become unhappy with the equipment and the service he was receiving from his previous suppliers.
For this installation we installed a top performing Deal or No Deal fruit machine, a digital gaming machine, an Icon Storm digital jukebox and a 50 inch plasma TV. With so many popular events coming up this year, including the FA Cup, World Cup, Superbowl and even a Royal Wedding, having a high-quality TV in your pub is more important than ever.
As a result of the extensive upgrade the customer has seen a significant increase in machine revenue. They will also now benefit from TVC's unparalleled service levels, which include a 2 hour response to technical issues 7 days a week, regular machine upgrades and also included in our exclusive fought nightly preventative maintenance service run.
"I contacted TVC Leisure as we were unhappy with the service we were getting from our previous suppliers. TVC Leisure have upgraded our machines to newer models which have been popular with our customers. The staff are very friendly and I would highly recommend them"
Noel Martin – Pub Landlord
Thanks to our installation, the pub now enjoys flexible and easy to use entertainment, so its customers can have their needs met, whether it's the latest sports event, or the latest tunes.