For our latest installation, TVC Leisure were recently instructed to supply gaming and amusement machines in to a pub in Windsor, Berkshire.
The pub was recently taken on by a company that TVC Leisure has agreements with to supply gaming and amusement machines to its many venues throughout London and The Home Counties.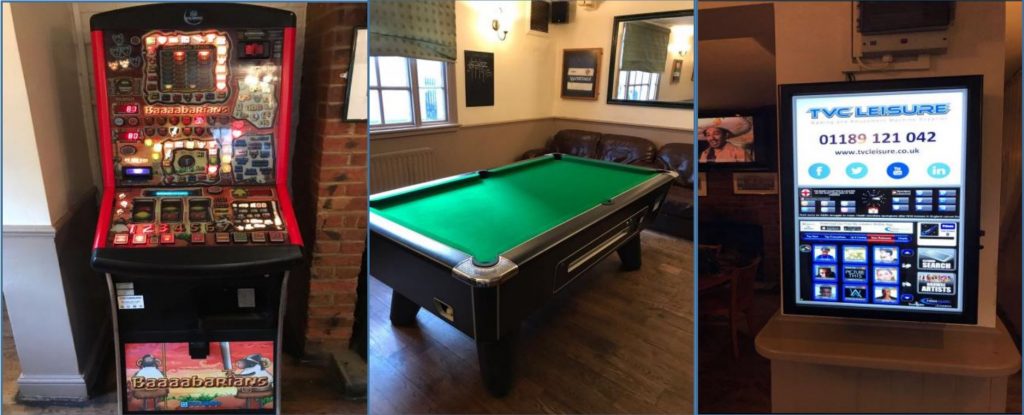 For this installation we installed one of our most popular fruit machines, a 7'4″ Winner pool table, ideal for league matches and casual play, and an Icon Storm digital jukebox. The jukebox is linked to the venue's TVs to show music videos and display advertising throughout the pub. Thank to its online connectivity, the pub's patrons now has access to over 200,000 songs.
"We have used TVC Leisure as our machine supplier in our pubs throughout London and the Home Counties for a number of years. They have always supplied us with quality equipment and fantastic levels of service. I would highly recommend them"
Paul Nolan – Director
The company's new pub will enjoy the same quality levels of service as the rest of their venues. This includes 2 hour call outs, regular machine rotations and preventative maintenance, and of course 364 day a year support.
If you're looking for a better service and a better deal for your pub or venue gaming machines, get in touch with TVC Today!