TVC Leisure were recently instructed to supply gaming and amusement machines in to a pub in Abingdon Oxfordshire.
For this customer we installed a DOND fruit machine, the latest Game Master digital gaming machine from Reflex Gaming, and a 7'4″ pool table.
The customer will also benefit from TVC's first class service, including 2 hour call outs to technical issues 7 days a week, regular machine rotations and updates, and our exclusive fortnightly preventative maintenance service.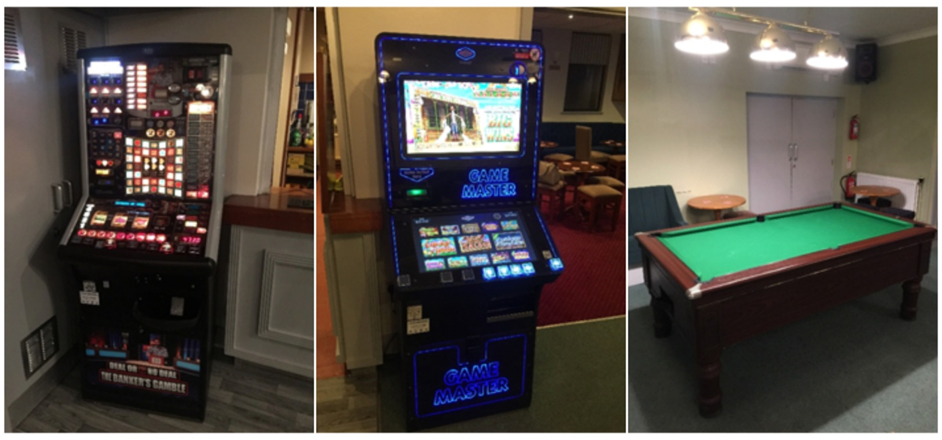 "We are very happy with our decision to work with TVC Leisure, the equipment they have installed has been well received by our customers, and the team are very friendly and helpful to work with."
David Brown – Pub Landlord
We'll be back in Abingdon really soon because we rotate our machines on a regular 10 – 12 week basis. This keeps the pub's customers keen, while providing the peace of mind to the landlord that he's getting a regular supply of the latest machines.
Whether you need a single fruit machine or a whole suite of digital entertainment, by choosing TVC you'll benefit from our 2 hour repair service 7 days a week, reliable routine collection services, preventative maintenance and regular machine changes and updates.
We're dedicated to quality service. That's why our customers benefit from having the latest, high performance gaming and amusement machines, backed up by professional, reliable and expert service 364 days a year.