TVC Leisure were recently instructed to supply gaming and amusement machines in to a bar in Bracknell, Berkshire. The customer had previously been supplied with dated equipment and experienced poor levels of service and support.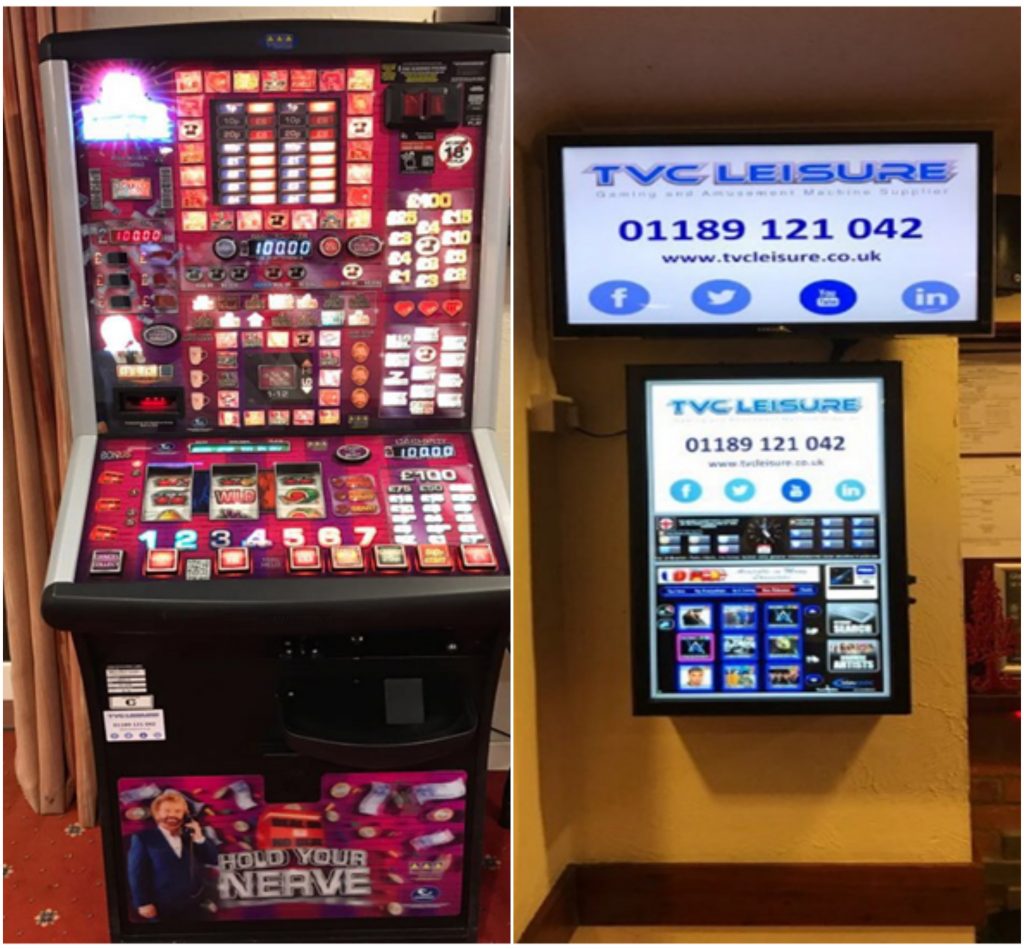 For this bar we installed a highly popular DOND fruit machine, an Icon Storm jukebox and a 32-inch plasma TV. The online jukebox gives the customer access to over 200,000 tracks, its linked to the venues TVs to show music videos and display advertising templates, and is also set up to host karaoke events.
"We had become unhappy with our previous suppliers as the equipment was dated and the service unsatisfactory.  TVC Leisure are a locally based company who presented us with a better deal and better service levels. The equipment they have supplied us is a lot newer and we are very happy with our decision to use TVC Leisure for our machines"
— Stuart, Bar Manager
TVC Leisure is a leading supplier of gaming and amusement machines throughout London and the Home Counties. Based in Wokingham, we were the perfect, local choice for the customer and are able to provide the best service levels.
We firmly believe that the products we supply will only be as successful as the service that compliments it; we strive to ensure all of our equipment is continually in optimum working order and generating money at all times, and that we provide every customer with a personal service.
If you're unhappy with the quality and service levels of your digital gaming machine supplier, contact us today and enjoy the latest machines, supported by the best service, 364 days a year.