TVC Leisure were recently instructed to supply gaming and amusement machine into a bar in Corby, Northamptonshire. For this bar we installed a DOND fruit machine and a 7'4″ pool table.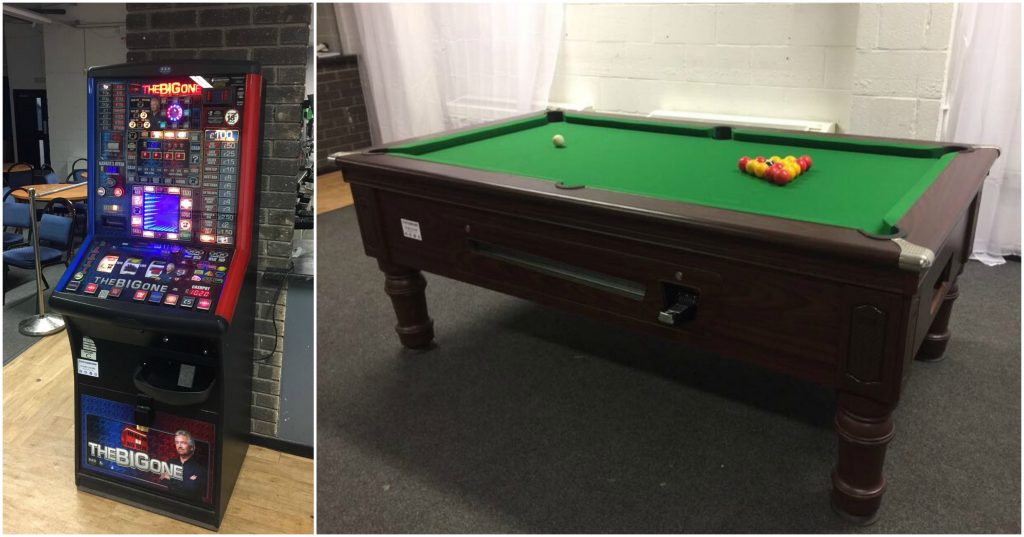 The site has been let down by another supplier and urgently needed TVC to supply and install the equipment within 4 days, ready for their first pool league match.
Although we are very busy at this time of year fulfilling customers' requests before the hectic Christmas period, we were able to install the equipment in time for the pool match and adding yet another satisfied client to our ever-growing customer base.
Now the bar can host its pool league matches, thanks to a high quality league-legal pool table from TVC Leisure.
"We are very happy with the equipment TVC has installed in the short notice that we gave them. The staff are very friendly and the install was carried out very efficiently."
Ted Shepherd – Bar Manager
Now a part of our extensive pool of customers, this Northamptonshire bar will enjoy our full service levels, including regular machine rotation and 364 day a year repair callouts.