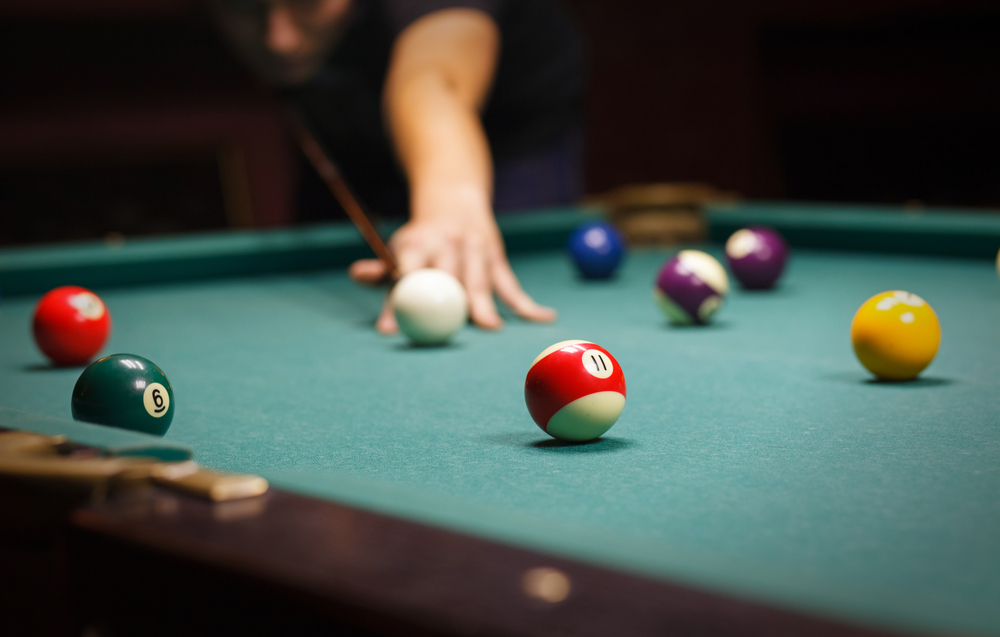 Pub owners that hire pool tables will know that this game is still as popular as ever. Hosting regular pool games as part of a pool league in a pub is an effective way of supplementing your usual business as a pub owner.
In addition to inviting new patrons in for games on a regular basis, you'll inadvertently increase awareness regarding what your pub has to offer. This means you'll end up getting more walk-ins on other occasions as word spreads. Find out how to go about getting involved in, or setting up, a pub pool league.
How Many Players Should Each Team Have
Usually, most pub pool leagues are made up of teams from a number of local pubs or teams from a pool hall. If you are offering to get involved with an existing league with a team of your own patrons, you will need to abide by existing rules regarding the size of the team. If you are starting a league from scratch, most teams have around eight players as a guide.
Set Out Pub Pool League Rules
Pub owners who want to start their own league need to determine their bar pool league rules. The simplest way to do this is to choose an existing league whose rules can be followed. Make sure you mention:
The components of the game; i.e. the equipment and the arrangement of the pool table, including the 'spot' and 'baulk line'.
The object of the game: the first player to pocket all their balls (in any order), and then the eight ball, wins.
Details of how the game will commence.
Details of what counts as a foul, and penalties that will apply as a result.
The number of games that will be played in a match also needs to be specified. When deciding on how many games will be played you need to keep in mind the amount of time participants will have to wait to play. A balance must be struck between not keeping players waiting for hours at a time, and ensuring they have enough time to order (and eat) food and drinks.
When to Host Games
Most pool leagues have their games on a weekday evening. Choosing your least popular night as a pub owner is a good idea because it means that the games will not disturb your other customers. It should also mean that you are able to give plenty of attention to the league and show support for your pub's team.
Pub Pool League Fees
Most pool leagues require teams and individual participants to pay a fee. The charges are to cover the cost of using equipment, to gather monetary prizes, and sometimes refreshments.
As a pub owner arranging a pool league, you can decide what you think is fair to charge and what you include in that price. Offering drinks tokens or buffet-style snacks can be an attractive addition but these will drive the cost up. Alternatively, you could charge less and have participants buy what they want while they play.
Advertise Your Pub Pool League
After setting up all the parameters of the league, you need to get the word out. Simple ways to do this include things like putting posters around your pub and talking to your patrons – particularly those who regularly make use of your pool table. In addition to this, make use of social media to share details of the league, put posters around your local town such as in supermarkets, and approach neighbouring pubs to a) see if they want to get involved and b) advertise in their establishment too.
Any pub owners who don't yet have any pool tables, but are considering this method as a means to attract new business, should find out more about pool table hire from TVC. We offer two different hire options, a range of pool table types, and valet servicing that is second to none. With TVC you can rest assured that your pool tables will remain in premium condition, providing a reliable and ideal setting for a pub pool league.