Despite England's recent defeat in the semi-finals to Croatia, there's no doubt that the World Cup Final is still a must-see match. The France v Croatia game is set to be an interesting one and is live on Sunday 15th at 4pm.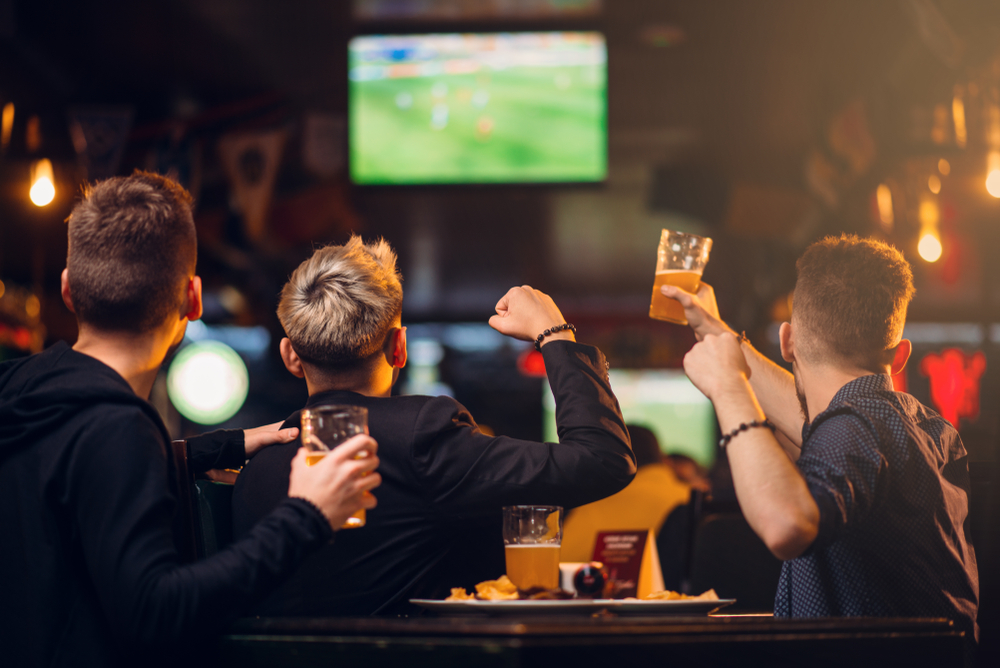 A World Cup Final on a sunny Sunday afternoon is not an opportunity to be missed, so make sure you make the most of this exciting World Cup Final! But what are the best ways to watch the game?

1. Pub Party
With a game like this on at prime-time, your local is sure to be throwing open its doors to all who want to watch it. Why not arrange to meet up with a few friends and family down the pub? If you get down there just after lunch you'll be in with a chance of getting a good spot to watch the game from. At TVC, we supply a range of big-screens guaranteed to capture all the action so you won't miss a minute of the match. Although everyone won't be dressed up in red and white, there's still going to be a great atmosphere!
Top Tips for Watching the World Cup:
– Get in early
– Order in rounds
– Stick to pub snacks over food
2. Host a Gathering
Don't fancy a trip to your local? Throw a gathering round your own house. Invite a few mates over, get in a stack of pizzas and make sure there's a plentiful supply of drinks and nibbles. Having an event round your house means that you don't have to queue up at the bar for any drinks or food, and you can enjoy the whole game from the comfort of your own sofa. If it does turn out to be a sunny afternoon, why not extend the gathering a throw in a BBQ to round the evening off?
3. Big Screens in London
The Capital is always buzzing with the excitement of a major, worldwide event and the World Cup Final is no exception. There are loads of places to go and enjoy the game in the Great Outdoors. Check out Camden and South Bank where plenty of bars and pubs are hosting outdoor events in beer gardens all across the City!
No matter where you decide to watch the World Cup Final this Sunday, with the weather set to be sunny in the UK you're in for a good time! Don't forget, England are in the play-offs on Saturday against Belgium at 3pm. Why not make it a football-focused weekend?