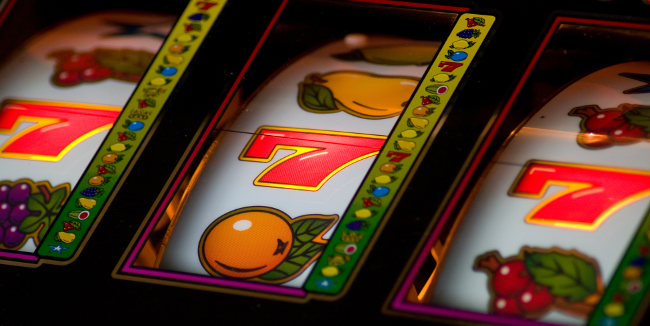 It's not often you hear about multi-million pound or dollar wins on slot machines. However, when you do, the stories are often astonishing and unbelievable. Take a look for yourself and see how these following people won big:
The Biggest….Slot Machine Win in Vegas  
Fancy the odds of 1 in 16.7 million? The current, biggest ever slot machine win was a mind-blowing $39,710,826.36 (£27.3 million), won by an anonymous 25 year old from LA on a Megabucks slot machine. Like many other big winners, they didn't spend days upon days in casinos; the mystery winner was merely passing the time until a basketball game when he won the life-changing amount.
The Biggest….Online Slot Machine Win
You don't have to go to Vegas to win big; in 2015, Jon Heywood made himself a millionaire from his humble, home town of Cheshire, winning the largest amount ever won on an online slot machine. Jon played the online game Mega Moolah on Betway's website, putting up a bet of just 25p and winning himself a cool £13,209,300. How did he celebrate? First, the Afghanistan veteran soldier paid for medical treatment his Dad urgently needed and then, traded his Fiat Punto in for a Bentley Continental GT.
One of the Biggest…and Most Tragic Wins
In the year 2000, Cynthia Jay Brennan's life changed forever in a cruel and unbelievable twist of fate. During a trip to Las Vegas to celebrate her mother-in-law's birthday, Cynthia decided to stop being a spectator happily drinking at the bar and do what you're supposed to do in Vegas – gamble. Light-heartedly pulling on the Megabucks slot machine's handle a mere 9 times, Cynthia managed to align the Megabucks symbols, and to her absolute shock, win a staggering $34.9million (£24.1 million).
A month or so later after winning the money, Cynthia and her sister were driving when they were hit by a speeding drunk driver. Cynthia's sister sadly passed away in the accident and Cynthia herself was paralysed from the waist down. She has since said that she would give back all the money to return to her previous life.
The Biggest…Double Winnings
What could be luckier than winning big on the slot machines? Winning on them twice. The first example of this is Elmer Sherwin, a man who won $4.6 million dollars (£3.1 million) at the age of 76 and went on to win an additional $21 million (£14.4 million) 16 years later, after playing the slot machines a couple of times a week since his first win.
Another incredibly lucky, two-time winner was an anonymous 60 year old woman who initially won a hefty $680,000. Not satisfied with spending this money, the woman persistently played on the machines until she managed to win a grand $27 million (£18.6 million).
The Biggest…Misread Total Winnings
Johanna Huendl didn't think much of sitting down at the Megabucks slot machine on the way to breakfast in Vegas. In fact, when she turned around from being distracted to see the aligned, matching symbols she was so surprised at her winning the jackpot that she misread the total – she thought she had won $2 million but had in fact won a much larger $22,621,229 (£15.5 million). As if you weren't in shock enough already.