Our latest installation involved a range of gaming and amusement machines for a members social club in Andover, Hampshire.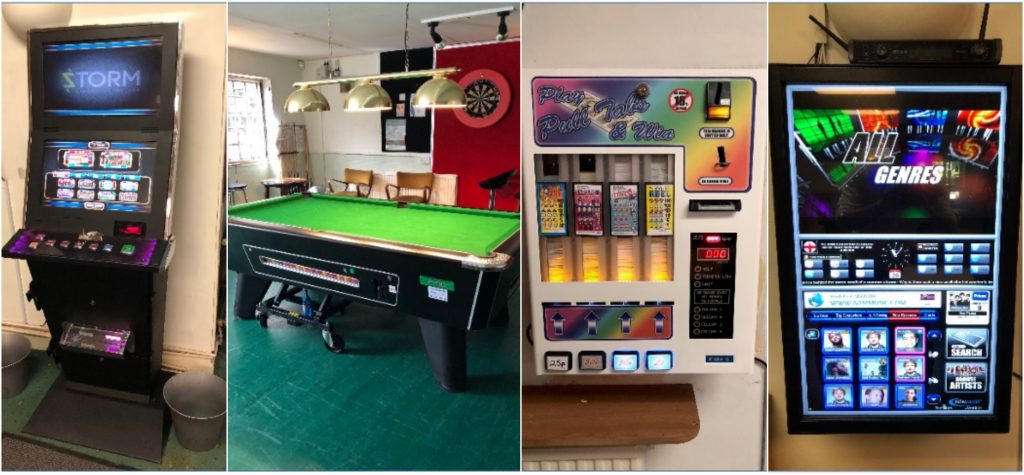 The club had become unhappy with their previous machine supplier. The equipment they were being supplied was very dated and broke down all the time. The previous company was also not locally based. This meant that critical issues couldn't be resolved quickly.
As a leading supplier of gaming and amusement machines throughout the area, we offer the latest equipment, backed up by a first-class service.
We are also proud sponsors of the local pool league so came highly recommended by a number of venues in the area.
For this installation, we installed a Street Casino digital gaming machine, a Storm digital jukebox, a 4 column pull tab lottery machine, a 7'4″ Winner pool table and a 50-inch plasma TV.
Our new customer was pleased with the results:
"TVC Leisure came highly recommended as a company that supplies quality equipment and reliable technical service to pubs and clubs in the area. I'm very happy with the equipment they have installed and have found their staff to be very helpful."
Bill – Club Chairman
The club will now also benefit from our unparalleled service levels which include a 2-hour call out to technical issues 7 days a week, regular machine changes and updates, and our industry-leading fought nightly preventative maintenance service.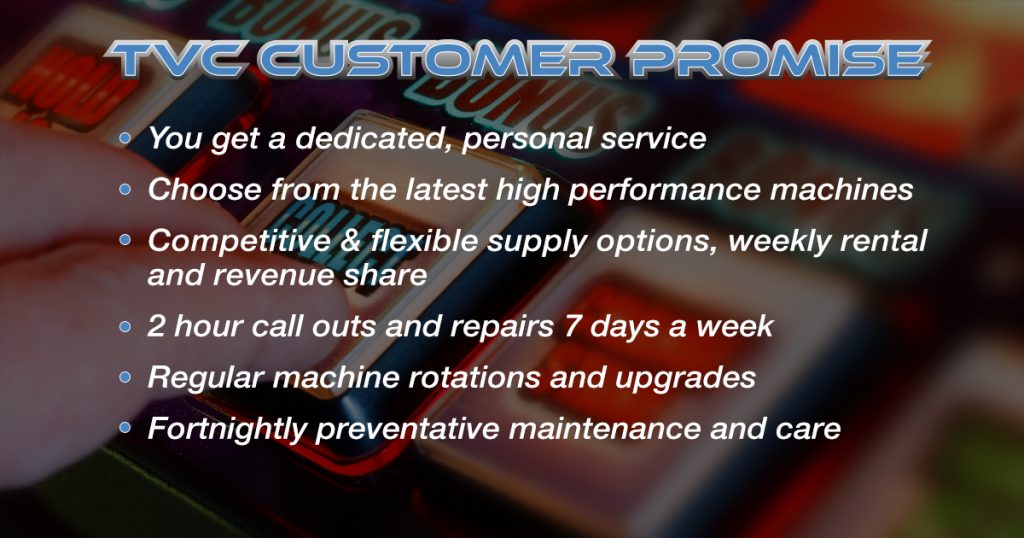 If you're unhappy with the service you're getting from your provider, speak to us today.