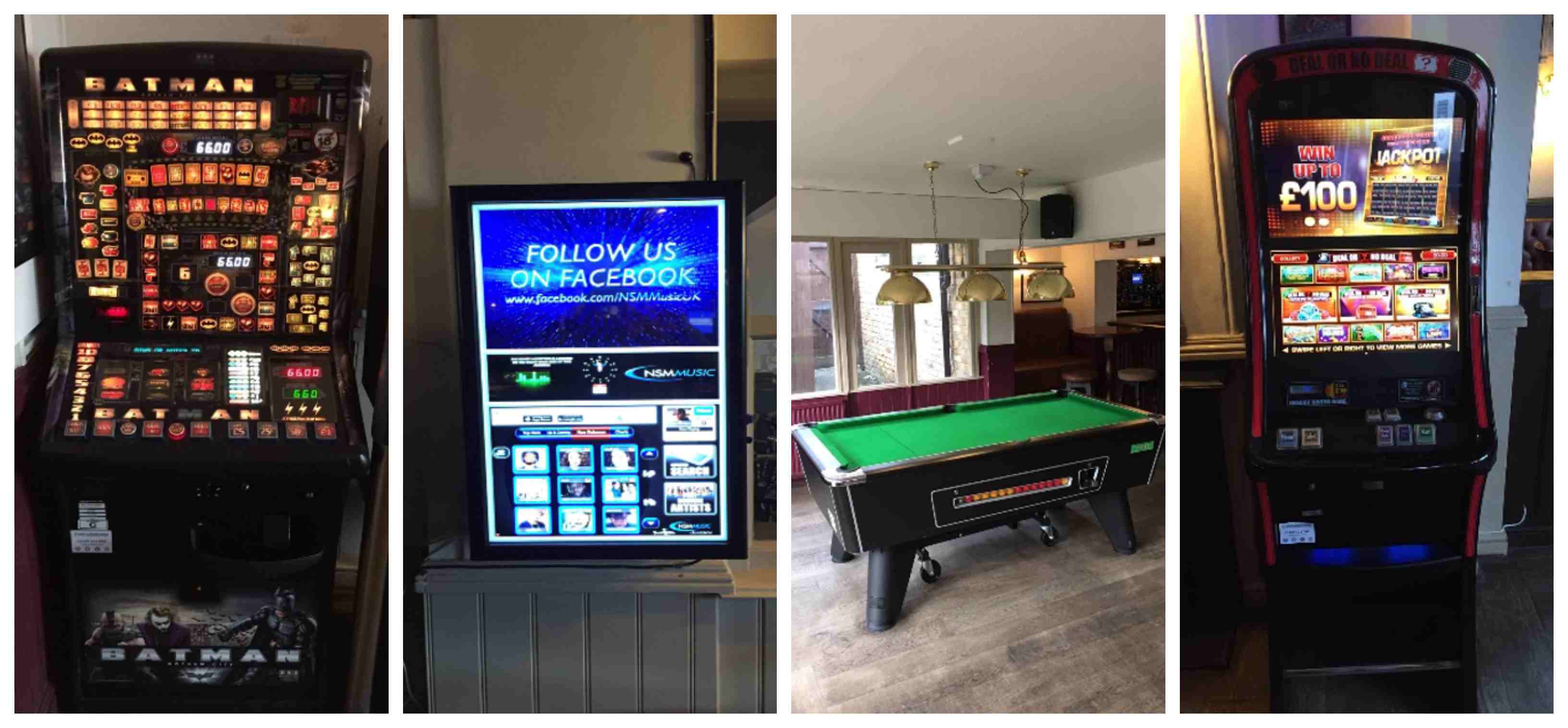 We were recently instructed to supply gaming and amusement machines in to a pub in Mill Hill, London. The customer was previously unhappy due to circumstances where he was making very little profit and had no say in who he could use as a supplier due to be being tied onto his gaming machines.
Unfortunately, after numerous problems with the supplier the landlord decided enough was enough and payed to remove himself from the tie and have the freedom to choose who supplies him and what service arrangement he would prefer. After that he got in contact with us, we went to visit and we installed…
Fruit Machine Batman Gotham City
A King of Games Digital Gaming Machine with the latest Deal or No Deal menu
An Icon Storm Digital Jukebox
A paragon TT quiz machine
7'4 Winner Pool Tables
After the install, we received some great feedback form Pub Landlord, Anthony…
"I recently decided to remove ourselves from our machine tie and find a better deal. We were very impressed with the offer from TVC Leisure so chose them as our machine supplier. We are very happy with our decision as the service so far has been fantastic."
TVC Leisure is a leading supplier of gaming and amusement machines throughout south England, we supply to a large number of pubs and clubs in the region. We cover a vast amount of areas including London, Surrey, Hampshire, Berkshire, Buckinghamshire, Hertfordshire and Oxfordshire. You can find all the products we provide, from pool tables to fruit machines – we have a lot you can choose from. Contact us now for info.