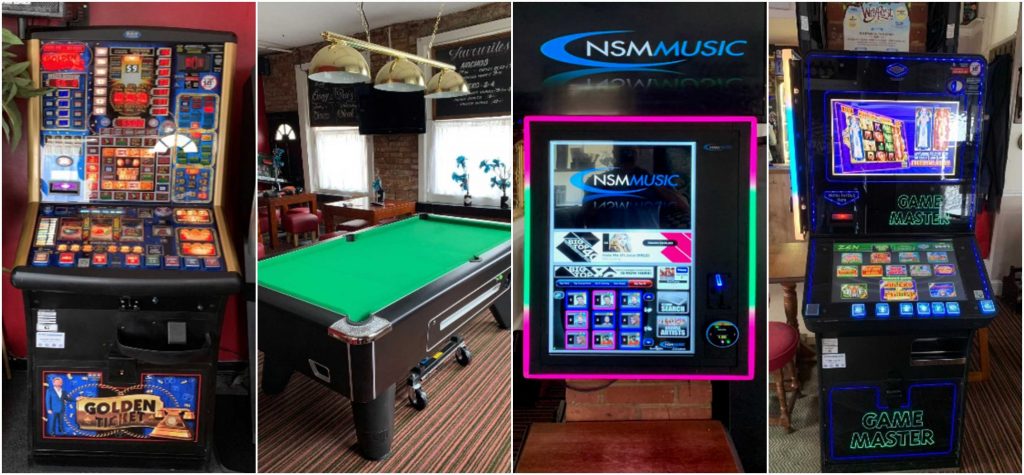 TVC Leisure recently visited a pub in Farnham, Surrey. We were instructed to supply gaming and amusement machines.
The customer had previously been supplied gaming and amusement by a local operator, and gradually became unhappy with this service. The machines were very outdated and had been breaking down frequently and weren't being fixed in a timely manner which became very unreliable for the pub landlord.
As TVC Leisure is a leading supplier of gaming and amusement machines throughout the areas, with a reputation of supplying the best quality equipment alongside our first-class service, we were the obvious choice for the landlord.
For this installation, we installed some of our most popular products;
Deal Or No Deal Fruit Machine
Game Mater Digital Gaming Machine
The latest Thunder Digital Jukebox with a cashless payment facility
7'4 Winner Pool Table
After the install, we received some great feedback from JP the pub landlord. We pride ourselves on the great feedback we receive and the fantastic relationships we develop with our customers.
"I recently chose to use TVC as my machine supplier as the equipment I was being supplied previously had become unreliable. I'm very happy with the new equipment, and couldn't praise the TVC team enough, they have been very helpful and very efficient.
JP – Pub Landlord
TVC Leisure is a leading supplier of gaming and amusement machines throughout southern England, we supply to a large number of pubs and clubs in the region. We cover a vast amount of areas including London, Surrey, Hampshire, Berkshire, Buckinghamshire, Hertfordshire and Oxfordshire. You can find all the products we provide, from pool tables to fruit machines – we have a lot you can choose from. Contact us now for info.