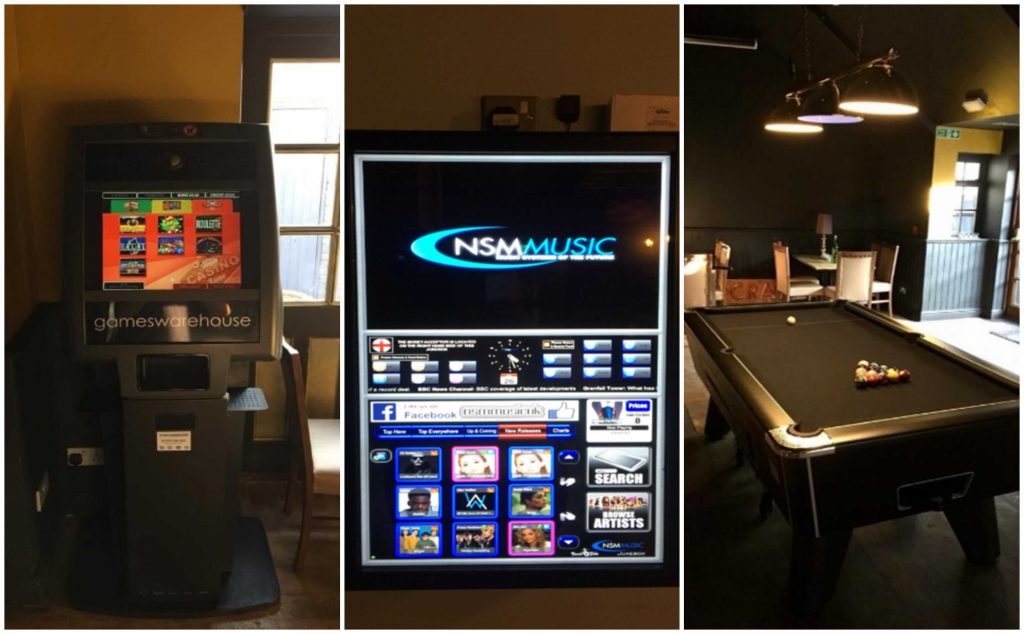 TVC were recently in a pub in Aylesbury, Buckinghamshire installing gaming and amusement machines.
This pub previously had no gaming or amusement machines installed and the landlords were very eager to introduce a new revenue stream. They had also received requests from customers to join the local pool leagues, and now they can!
For this installation, we installed
We thrive off feedback and always value what our customers have to say for our ongoing business improvement and success.  Shortly after the install, we received some great feedback from the pub landlady, Anne.
"We are very happy to be working with TVC Leisure, the equipment has been very popular with our customers". 
TVC Leisure is a leading supplier of gaming and amusement machines throughout south England, we supply to a large number of pubs and clubs in the region. We cover a vast amount of areas including London, Surrey, Hampshire, Berkshire, Buckinghamshire, Hertfordshire and Oxfordshire. You can find all the products we provide, from pool tables to fruit machines – we have a lot you can choose from. Contact us now for info.