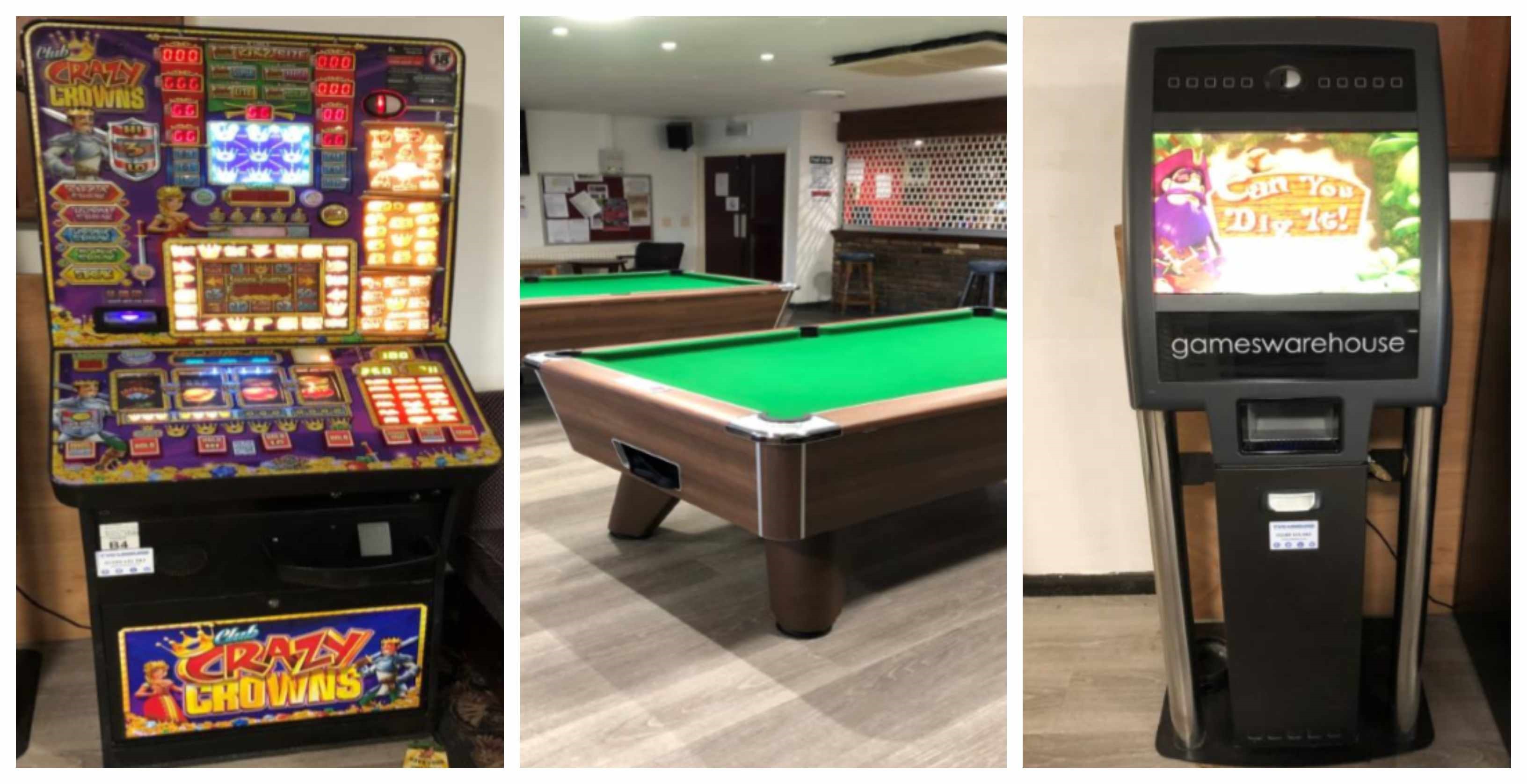 In the weeks leading up to Christmas we were also in Sandhurst, Berkshire installing gaming and amusement machines into a social club. This club was unsatisfied with the service and equipment they had previously been supplied so they approached us in hope for a better and more reliable service.
For this installation we installed…
One highly popular £400 jackpot fruit machine
Two 7'4 Winner pool tables in a walnut finish
One paragon TT quiz machine
After the install, we received some feedback from Dougie, Club Secretary.
"We approached TVC Leisure as they are a local company, we were very impressed with the service that they offered, and we are very happy with the new equipment. I would highly recommend them"
TVC Leisure is a leading supplier of gaming and amusement machines throughout Berkshire, we supply a large number of pubs and clubs in the region, so we were the obvious choice for this customer.  We cover a vast amount of areas including London, Surrey, Hampshire, Berkshire, Buckinghamshire, Hertfordshire and Oxfordshire. You can find all the products we provide, from pool tables to fruit machines – we have a lot you can choose from. Contact us now for info!