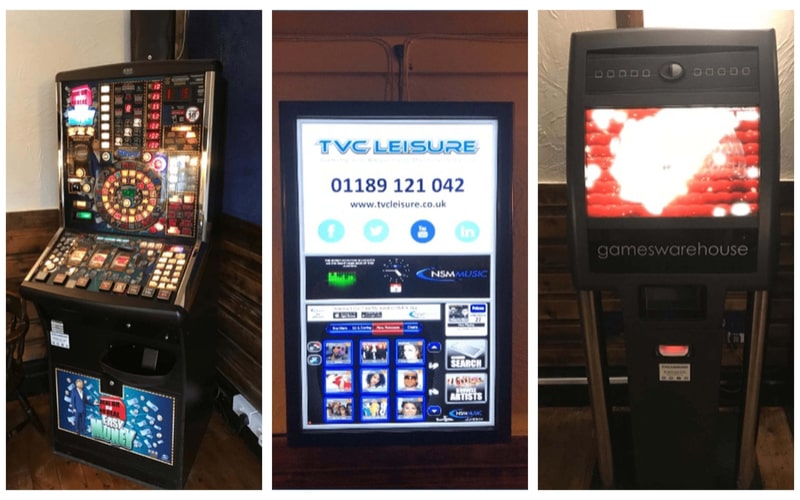 We've been down in Southampton this week supplying gaming and amusement machines in a pub that has recently been acquired by a local entrepreneur.
This pub has had the opportunity to have a new lease of life by its new owner. After major refurbishment, a new food menu, regular live music and a hint of TVC it's ready to get going again. When visiting them we installed 3 of our most popular products:
One of our extremely popular fruit machines
Paragon quiz machine
Icon Storm digital juxebox
We ensured we linked the jukebox to their TV to ensure they can display the music videos on there. With access to over 250,000 songs, we're sure their customers won't struggle to find something to suit them. When we finished, we received some great feedback from the new landlord.
"TVC Leisure came highly recommended from a local pub that use their services. They were very helpful in advising us on the best mix of machines for our pub and were very efficient throughout the installation. I'm happy with my decision to work with TVC and I would highly recommend them."
Mark Cox – Pub Landlord
As a TVC customer, you will receive regular maintenance, machine rotations and upgrades, flexible supply options and most importantly a dedicated, personal service.
If you're at all interested in what TVC has to offer, check out all the products we supply. We cover a vast amount of areas in south England including Surrey, Hampshire, Berkshire, Buckinghamshire, Hertfordshire, Oxfordshire and London. Give us a call today to find our more.