We don't just offer fruit machines, you know! We also offer a wide range of ancillary supplies for pubs, hotels and venues. This year, we're able to offer instant coffee machines.
In a nation of coffee drinkers, providing great tasting coffee to your customers and staff is more important today than ever. You need your staff to be alert and perky and you need to compete with the coffee culture that emerging on the high street.
Our coffee machines provide fast, high-quality hot drinks with no fuss or hassle. This can be a valuable additional revenue stream, or an added extra that makes the difference between your business and your competitors.
Benefits of Coffee
Coffee can help people feel less tired and increase energy levels
Caffeine can boost your metabolic rate
Coffee fight depression and makes you happier
It's the biggest source of antioxidants in our diet
Coffee boost staff productivity levels and state of mind
The Premier Three Coffee Machine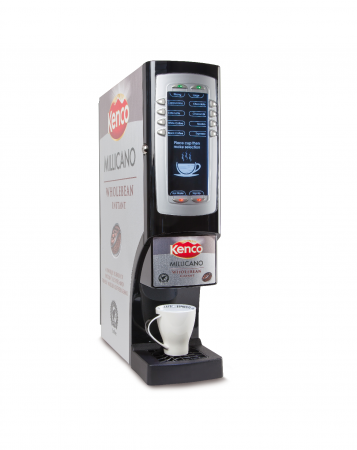 The Premier Three is all you need to provide your customers with a wide variety of high-quality coffees and hot drinks, all at the touch of a button. This fantastic machine boasts a compact, modest style, allowing it to compliment any decor in a wide variety of outlets – from pubs and restaurants to kiosks and mobile catering vans, where space may be at a premium.
3 canisters
9 selections
Large range of drink options
Compact, discreet design