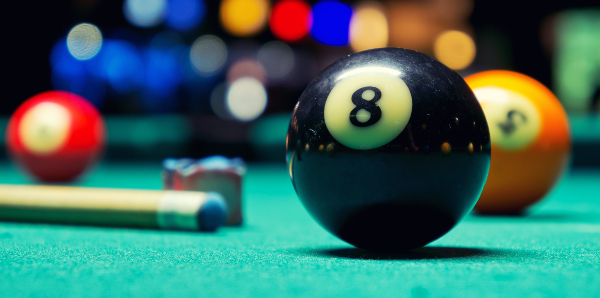 Pool tables are one of the most iconic and well loved items of pub and club entertainment, and for good reason. They give your customers a competitive, yet fun, way to pass the time while they put more of their money behind the bar. Of course, they also give you an easy to maintain and profitable extra revenue stream.
Here at TVC we have two styles of table available, the Winner or Prince Range. The Prince Range is available in Mahogany, Walnut, Oak, Beech and Black whereas the Winner Range is available in Mahogany, Walnut, Oak, Beech, Black, White and Aluminium. Both come in 6ft and 7ft sizes.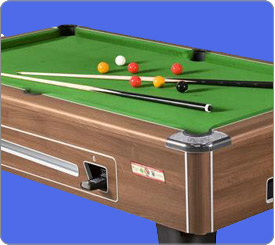 Both tables also come with a variety of cloth colours including green, red, blue, burgundy, black and grey with others available on request.
All our tables are fitted with electronic and mechanical coin acceptors and are supplied with balls, cues, triangles, chalk, lights and trolleys for easy maneuvering around your venue.
We recover all our pool tables free of charge and service them every 2 weeks to ensure they stay in top condition. As a part of this we level them, polish the felt, re-mark the baulk line and 'D' and also provide any necessary spares such as cues, tips, chalk and balls.
Our pool tables are available on a weekly rental and no cost, no risk, revenue share basis. To find out more about our pool table hire service please get in touch with one of our expert team today.