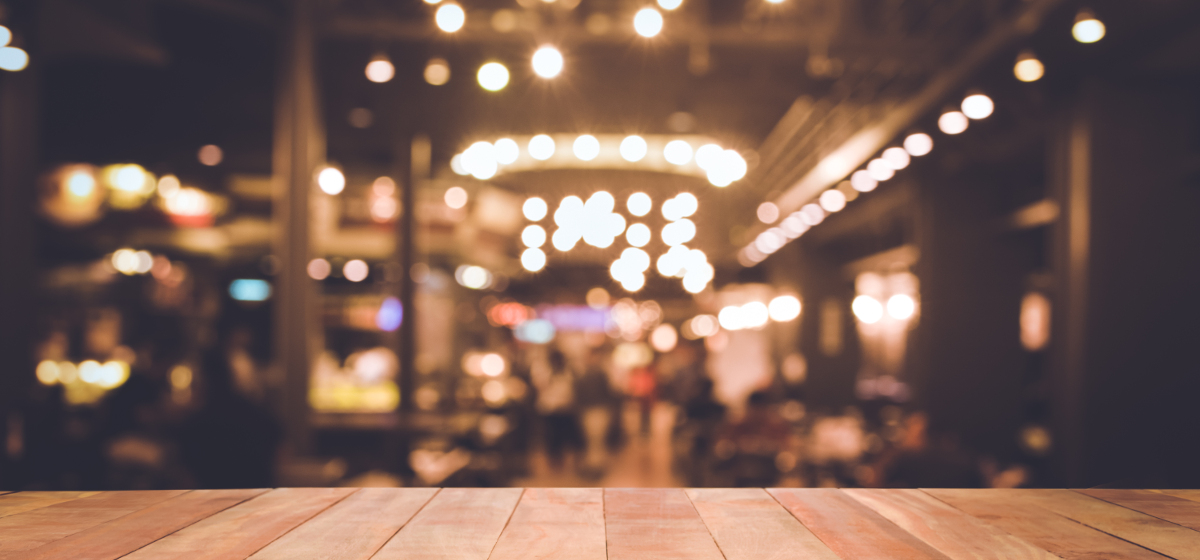 As the consumer changes, pubs need to keep up. That's why it's always useful to be up to date with new and upcoming trends. As the New Year approaches, we explore some of the most anticipated trends to expect in 2019.
1.      Mix Up Some Mocktails
Did you know in the UK almost a third of 16 to 25-year-olds don't drink alcohol now? Oh, how times have changed. This has resulted in an increase in demand for alcohol free alternatives for younger people. Better get a few mocktails on your drink's menu in the New Year.
2.      Beer Is Big, Rosé too
Beer sales are up by 4.4% in the last quarter of this year, compared to 2017. This is the most growth in 15 years… This year's success in the World Cup has played a large part of this growth. The luck we've had with the weather has also helped as we were still hitting 'pub garden' temperatures at the end of September. There are also beliefs that rosé is going to be the new wine-of-choice in 2019, with sales up as much as 65% according to IRI. Rosé is very popular with the Gen X. So, stock up on the rosé and beer next year.

3.      Hire A Delivery Guy
As the generations become more and more lazy, we seem to find new ways to cater for them. With Deliveroo, Just Eat and Uber Eats on the up, consumers are demanding restaurant food but are getting used to having it in the comfort of their own home. It's predicted that Deliveroo, Just Eat and Uber Eats could all see a 10% increase in consumer spend in 2019. Another big pub food trend for 2019 is the growing demand for vegan & veggie food. As vegetarianism is expected to grow rapidly people are deciding to cut out meat for environmental and health factors. As The Guardian quotes, scientists predict food shortages could force the world into vegetarianism by 2050. Maybe it's time to get in there early and start making your menu a little bit more inclusive, for all diets.

4.      What's Cash?
One of the biggest pub trends for 2019 is new technology. UK Finance statics show that in 2017 card transactions outweighed cash for the first time ever, with £13.2bn for card and £13.1bn for cash. It's known that cash machines around the UK are closing at a rate of 300 per month. With new tech functions like Apple Pay & Contactless Cards, why would you bother counting coins when you can pay for your beer with face ID or a tap from your card?

5.      Ditch the Plastic
If you haven't already, you seriously should get rid of your plastic straws. TV shows like Blue Planet and certain marketing campaigns have been hitting hard to spread the message around plastic this year. If you haven't already seen the photo of the seahorse  wrapped around a plastic cotton bud you need to. The government plans to introduce a ban on plastic straws, so you may as well get ahead of the game in 2019 and order some paper ones now. Follow in Wetherspoon's and All Bar One's footsteps and start saving our ocean's this 2019.

6.      Get the TV Ready
Televised sport is extremely popular in pub culture. Footie game? Let's watch it down the pub. Boxing game? Let's go watch it with a beer. Rugby on? Let's all go watch the game. There is always a lot of excitement around live sport, particularly because there's nothing better than going to immerse yourself in the suspense of live TV with all your friends. Pubs that decided they didn't want to show The World Cup looked like ghosts towns this year. A high-tech pub in Southwark called The Thirsty Bear  has already got ahead of the game of tech trends by featuring beer taps on tables allowing customers to pour their own pints/ Because what's worse than missing a goal when you're queuing for a drink?

If you're looking for multiple screens or entertainment features to attract new consumers in 2019, check out our range. From pool tables to plasmas we're here to get you ready for the New Year