This year St Patrick's Day (17th March) falls on a Tuesday. Some pub owners will choose to embrace the festival throughout the week, whereas others might choose to focus on either the preceding or following weekend. Whatever you decide to do, be sure to embrace this time of year and celebrate all things Irish with our five ways to celebrate St Patrick's Day in Your Pub.
1. Serve some classic Irish dishes
Ireland is home to some delicious culinary treats which are sure to please your patrons. You can go all out and offer St Patrick's Day pub food on your menu like Irish stew and coddle, or offer simpler snacks like soda bread at the bar. Another favourite that might even become a staple at your pub is Guinness cake. Made with dark chocolate, Guinness, and sour cream icing, this rich and velvety cake will keep patrons coming back for more.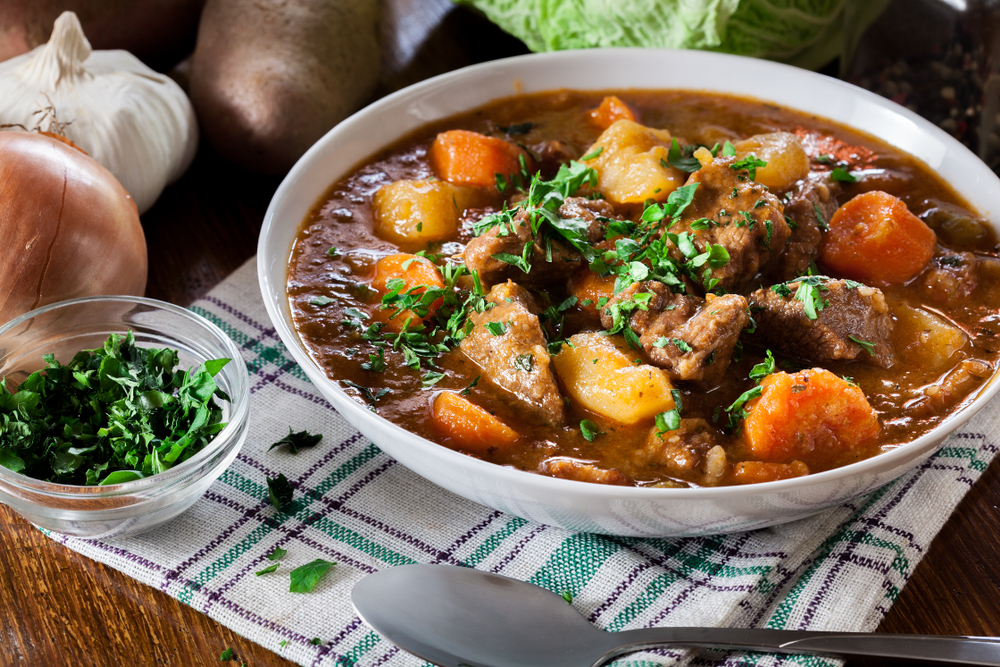 2. Offer deals on Irish drinks
As well as featuring popular Irish drinks like Guinness and Baileys on your board, spruce things up by creating some tasty cocktails based on Irish ingredients. Guinness is the primary ingredient in the Jamaican classic Guinness punch, or try making a White Russian or espresso martini using Baileys.
Specials on all Irish whiskeys are also likely to go down well with patrons, who can try a few drams of some of the lesser-known brands as well as the popular ones like Jameson's and Tullamore's.
3. Be creative with St Patrick's Day decorations
Classic St Patrick's Day decoration includes green, white, and orange balloons and banners, flags of all sizes, and shamrock-shaped bunting. As well as these you could get a little more creative with a few extra additions. Why not try:
Serving drinks in painted (green, white, and orange) jam jars
St Patrick's Day fancy dress accessories like hats and glasses
Shamrock-shaped straws and napkins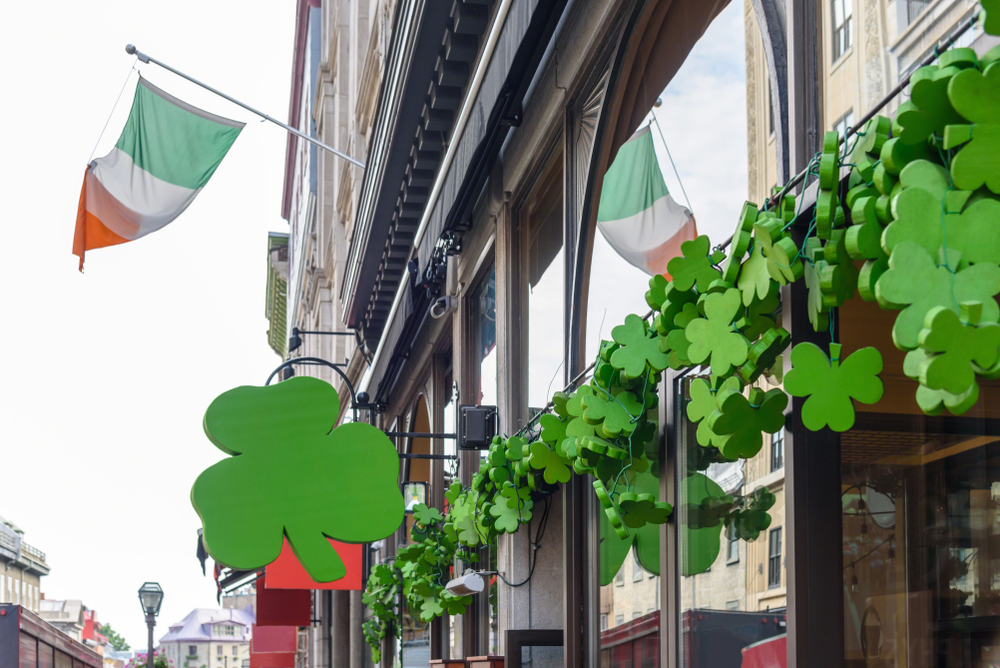 4. Host a St Patrick's Day pub quiz
A great way to attract more customers to your pub is to host events like quiz nights. During St Patrick's Day week you could opt to host a St Patrick's Day Pub Quiz night with an Irish theme. Questions could be centred on Irish history and culture, sport, literature and film.
5. Embrace the Irish arts
This could be by opting to only play music that's been created by Irish bands and singers such as U2, Snow Patrol, and The Corrs, or choosing to screen some famous Irish films. Whether you opt to host movie nights on your projector, or just play films in the background, a nod to Irish cinema is a great way to embrace St Patrick's Day.
St Patrick's Day has become a world-famous event, thanks to the Irish community's efforts in international cities like New York – which has hosted their famous St Patrick's Day Parade since 1762. Celebrating St Patrick's Day in your pub in various ways will likely attract patrons, whether they're Irish or not, because you're offering something different to the norm. See our guide to ten pub promotions that work for more ideas to increase your footfall in 2020.