Digital Jukebox Hire & Background Music for Pubs and Venues
---
As a venue operator we're sure you're aware of the importance music plays in creating the right atmosphere in a pub, club or other entertainment venue. This means that a state of the art digital jukebox hire system or a background music system are essential entertainment tools. Music enhances customer experience, which directly leads to an increase in spend.
Digital Jukebox Rental
Digital jukeboxes have revolutionised the way customers search and listen to music. Easy to use touch screen technology allows your customers to search for artists, tracks and albums through a variety of genres and decades.
Standard jukeboxes can offer in around 50,000 songs. However, once online, these same systems can access over 200,000 songs. Our digital jukeboxes are updated monthly with all the latest releases and have the ability to upload specially requested tracks or albums.
These digital jukebox hire systems also have the functionality to link to TVs in your venue. This allows them to display the music video for the currently selected song. Digital jukeboxes continue to be a very popular addition to venues and have been proven to increase cash box takings.
Linking a jukebox to your venue's TVs also adds extra functionality. Our digital jukeboxes can transmit special offers and act as advertising space so you can promote venue-specific information to your customers. Our digital jukeboxes are also able to host in-house bingo and karaoke events. This makes our machines the perfect option for jukebox rental for pubs or any other venue.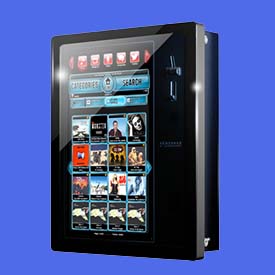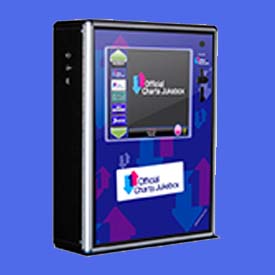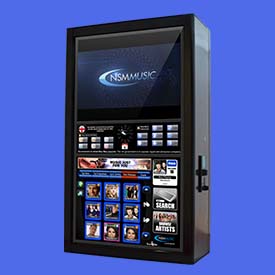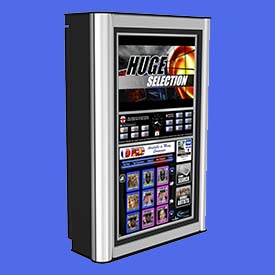 Background Music Systems
Background music systems provide an atmosphere and ambience that can raise your venue above your competitors. You can create the feel you want with ease. Our background music systems allow you to manage the volume levels in each section of your venue from your own tablet. They also grant you access to a choice of thousands of songs right at your fingertips.
Whatever your industry or venue type, we will provide you with a background music system that meets your needs. These systems are quick and easy to install with all the service levels you expect from TVC. A background music system can transform the atmosphere of your venue, increase revenue and customer satisfaction.
Contact TVC Leisure today for more information on our digital jukebox hire services and background music installation. We offer free, no obligation quotes.