Here at TVC Leisure, we continually invest in the latest products to ensure our customers always have the highest performing equipment. That's why this week we attended the annual EAG trade show at the ExCel Centre in London.
We've been on the lookout for new machines that we believe will provide our customers with the best returns and give their customers the most pleasure. To that end, we paid particular attention to the latest digital gaming machines and jukeboxes.
This year we were particularly interested in finding out about the latest digital gaming machines being developed, as these machines are becoming ever more popular and customers are requesting them more. So you might be seeing them on your regular rotation soon…
Throughout the day we were shown a number of new models available, however the machine that stood out for us was Casino King manufactured by GSquared Games.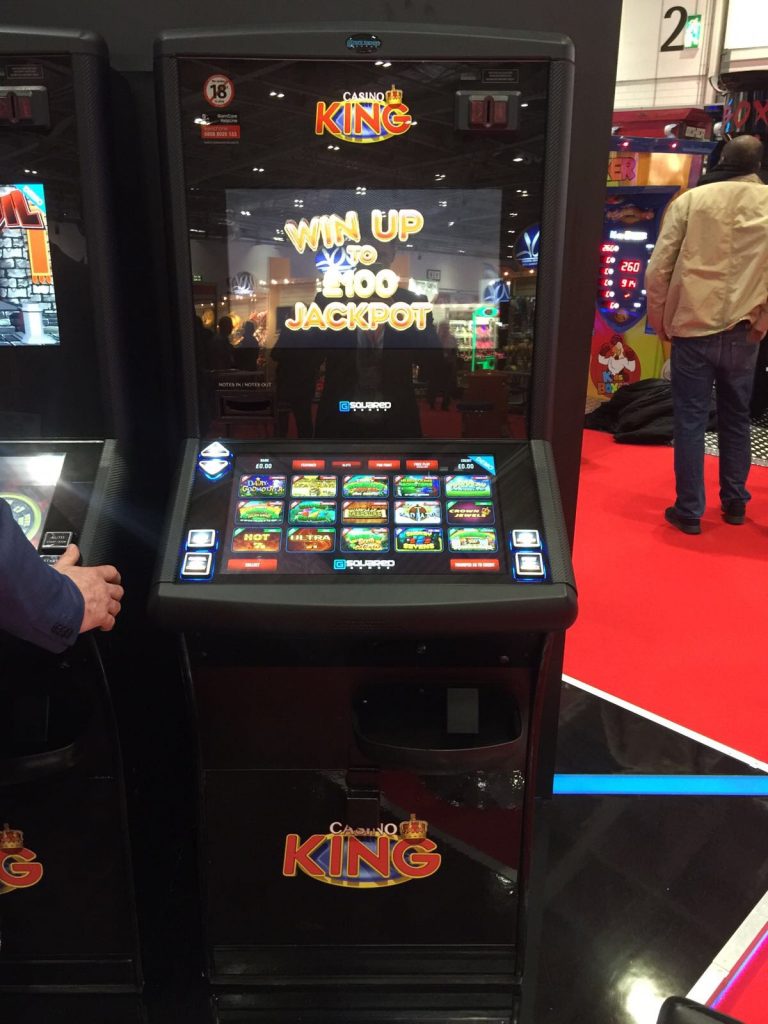 The Casino King is now available in a choice of 2 stunning cabinets and has also been made available for pubs and social clubs. We expect to be supplying a number of these throughout the year.
Another product that caught our eye was the Icon Storm Jukebox. TVC has already been supplying and upgrading existing customers over the past year with this jukebox, however it will now feature the Vodafone Big Top 40 chart hits, providing customers with even more content.
For TVC the show was a great success and our customers should expect to see a variety of new products being made available over the coming months.