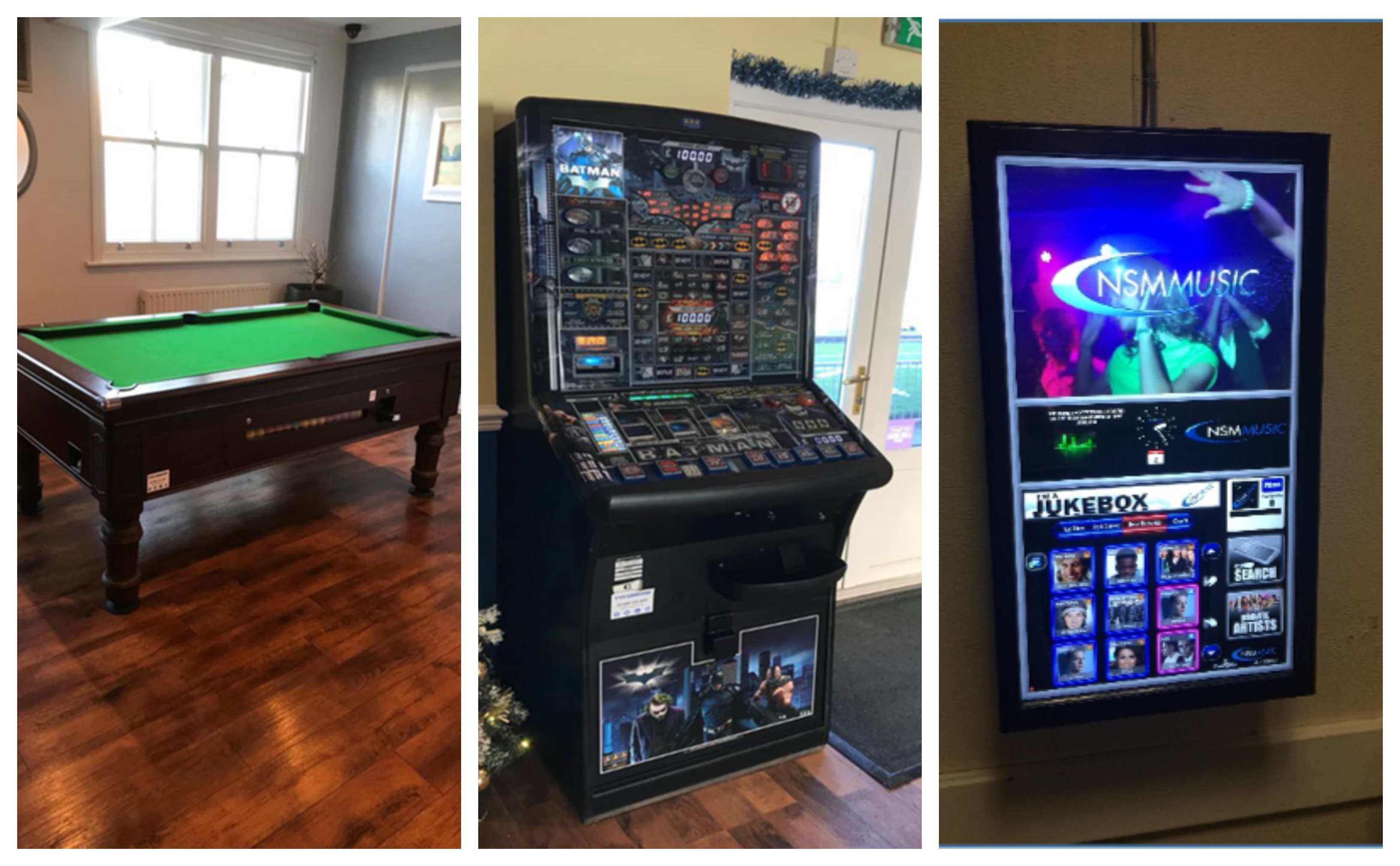 In the weeks leading up to Christmas we were in Gosport, Hampshire installing gaming and amusement machines in a football bar. This bar was extremely unsatisfied with the equipment they had been provided by their previous supplier. The equipment was outdated and had not been rotated in over a year.
To bring a breath of fresh air, we came in to install…
One of our very popular fruit machines
A 7'4" Prince pool table
Icon Storm digital jukebox which can access over 250,000 songs. We linked the jukebox to the venues TV's to show music videos and display advertising.
As a leading supplier of gaming and amusement machines throughout Hampshire, we supply a large number of pubs and clubs in the region, so we were the obvious choice for this customer.
We received some kind and honest feedback from Richard, the Club Secretary
"TVC Leisure came highly recommended from a local social club. They have supplied us with better machines and their service so far has been fantastic. I would highly recommend them"
As a TVC customer, they will receive regular maintenance, machine rotations and upgrades, flexible supply options and most importantly a dedicated and honest personal service.
You can check out the products we supply and everything about TVC if you're at all interested in what we have to offer. We also cover a vast amount of areas in south England including Surrey, Hampshire, Berkshire, Buckinghamshire, Hertfordshire, Oxfordshire and London. Give us a call today to find our more.